19th RANIT: Russian-American Life Sciences Innovation Conference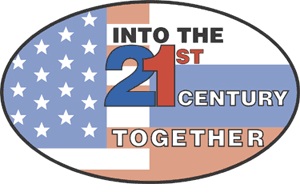 Registration
PHILADELPHIA, PA. — On behalf of the Mid-Atlantic - Russia Business Council and the Pharmaceutical Research and Manufacturers of America, it is our great pleasure to invite you to the 2014 Russian-American Life Sciences Innovation Conference , which will take place at Dechert LLP at the Cira Centre, 21st floor, 2929 Arch Street in Philadelphia on March 13, 2014. This event will culminate the 19th Annual Russian-American Innovation Technology Week, from March 12-15, which will be highlighting the biotechnology, pharmaceutical industry, medical equipment, and life sciences with many sessions devoted to innovations.
Despite many political changes over the years, Russia and the U.S have always been able to speak the language of science and progress in research to help develop technologies that benefit patients around the world. In the current environment, partnership is more important than ever. Whether between small and large companies, academia and industry, or the public and the private sectors, partnerships are now the key to success. This one-day conference will explore the opportunities to build mutually-supportive partnerships between the U.S. and Russia in the sphere of innovative pharmaceutical and life science development.
The discussion will include policy changes that have come as a result of the "Comprehensive Program of Biotechnology Development in Russia to 2020" signed in April 2012 as well as Russia's entry into the WTO in August 2012 and its effect on the Russian-American partnership in the life sciences industry. Panels at this conference will acquaint participants with the Russian market overall and introduce positions of key industry executives and government officials responsible for policy. The conference will continue with in-depth discussion of the investment climate and key policy issues for Russia and the U.S.
The conference will also include panels on healthcare reform in the United States and Russia, state and regional efforts to promote cooperation in biotechnology and life sciences; legal and regulatory issues in the Russian pharmaceutical industry; new development in Russia's medical device industry; the potential of clinical trials and other pharmaceutical research and development in Russia; university technology transfer; as well as other demanding topics.
The path forward for Russia and the U.S. is to exchange information and build long-term relationships in innovative sectors. We hope that this conference will further develop innovation in the life sciences and help find policy solutions that enable even stronger partnerships in the future. We are grateful for the support of nearly 30 leading American and Russian business and governmental organizations.
To register for the Russian-American Life Sciences Innovation Conference, please visit http://ma-rbc.ticketleap.com/2014-russian-american-life-sciences-innovation-conference
For further information please contact Val Kogan, President of the MARBC, by phone: (484) 467-7444, email: val@ma-rbc.org or by visiting the MARBC website: www.ma-rbc.org