MAJOR EXHIBIT & CONFERENCE FEATURING RUSSIAN, UKRAINIAN & KAZAKHSTANI TECHNOLOGIES SET FOR PHILADELPHIA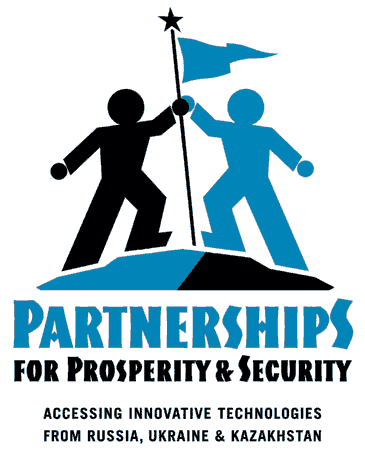 The Mid-Atlantic - Russia Business Council (MARBC) is pleased to announce an upcoming technology exhibit and conference sponsored by the U.S. Department of Energy.
Partnerships for Prosperity & Security: Accessing Innovative Technologies from Russia, Ukraine & Kazakhstan will feature more than 50 ready-to-commercialize technologies selected from leading institutes and private companies in those countries.
The event will take place November 4-6, 2003 at the Pennsylvania Convention Center in Philadelphia.
Partnerships for Prosperity & Security is designed to:
Promote innovative Russian, Ukrainian and Kazakhstani technologies to potential commercial partners in the U.S.
Assist U.S. industry form business partnerships with institutes and/or private companies in these countries
Foster creation of peaceful commercial jobs in all four nations
On exhibit will be more than 50 high technology products in these areas:
Energy - nuclear fuel and reactors
Energy - coal, petroleum and gas
Energy - fuel cells
Detection technologies for counter-terrorism and nonproliferation
Radiopharmaceuticals and other medical applications from science
Nanotechnology and advanced materials
Aerospace
Information Technologies



The conference program will feature distinguished government officials from all four countries. Plenary discussions on capital financing and the variety of U.S. Government programs available to support U.S. businesses interested in commercial partnerships will be followed by technology-specific breakout sessions. Examples of successful U.S.-former Soviet technology partnerships will be highlighted.

USIC is a non-profit association of American companies who are active partners in our nation's long-term nonproliferation efforts with the former Soviet Union. USIC is organizing the exhibit-conference on behalf of the Energy Department. MARBC is a partner organization on planning and implementing the event.

For information and details, please contact:
Joan Furlong
USIC * 703-526-9447 x305
jfurlong@usic.net
Val Kogan
MARBC * 215-708-2628
ma-rbc@att.net